Good morning Chicklets
I have been promising you all this post for about 3 weeks and YAY!! I have finally finished. Wooo.. I be working hard for you all. LOL.
It is summer and most of us are thinking about the beach, the pool, the sun, the shade, the fun and everything in between. So I have put together this cute guide on how to choose a swim outfit for your body type and also a little tidbit on what to put in your beach bag..
To the Beach– Apple Pie
WHY IT WORKS


Having an apple body type means that you are top heavy with narrow hips so in order to balance out your body and give you the illusion of an hour glass figure you want to create hips. This Norma Kamali cream bathing suit creates hips on your silhouette as well as nip in your waist. The brown swimsuit hits you at the narrow part of your waist making your waist smaller and the v-neck makes the bust smaller and flattering, shrinking the top half to balance it with the bottom half.


To the Beach– Hourglass of Time
WHY IT WORKS
Having an hourglass figure means your body is perfectly proportioned. This means you could pretty much wear anything and it will look good on you. These two swim outfits enhances all of your assets, from the tie neck bikini top to the side baring swimsuit, you'll look hot lying on the beach.
To The Beach– A Pear Tree
Kaliko swimwear
, £40
L K Bennett two piece bathing suit
, £85
Dress Your Body
WHY IT WORKS
Having a pear shape means that your bottom half is wider than your more narrow top half, so you must give the appearance of a bigger bust. This Kaliko red swimsuit gives that illusion with the ruffle that drapes across the bust, giving the bust a wider appearance. The black and white bikini also give the appearance of a larger bust because it ties around the neck and give a lot of lift to your bust line creating cleavage.


Norma Kamali bikini swimwear
, $350
Miss Selfridge bikini swimwear
, $46
Dress Your Body
WHY IT WORKS
Being Flute shaped means you are basically up and down with no definitive curves on your body. Usually these women are either thin or just athletic. So you must create your curves. This Norma Kamali green swimsuit is quite risqué with its plunging neckline giving the appearance of larger breasts while creating a hip plane with its skirted bottom. The Miss Selfridge bikini creates hips with its ruffled bottom and cleavage and the appearance of larger bust with its tie neck top and push bra.
Havaianas flip flop shoes
, $40
Roberta Roller Rabbit beach tote bag
, $85
Forever 21 floppy hat
, $13
Mango round sunglasses
, £23
Tarte lip stain
, $24
Nail polish
, $11
Bloomingdale's "Smile" Beach Towel
, $40
Korres Aloe Vera Aftersun (150ml)
, £13
Summer handbag
Keep Calm Dance On Stainless Steel Water Bottle
Make sure your bag is filled with these fabulous goodies for the pool side and beach side. Embellished flip flops to be cute from head to toe, a large beach towel with a message, aloe vera for after being the sun–it keeps you from burning, Tarte Cosmetics lip balm with SPF to keep your lips moisturized and protect them from the sun, cute nail polish on the toesies, a sun hat to shield your skin from UV rays and large sunglasses to do the same as well as to make you look chic and craps loads of water to keep you from dehydrating.
If you have noticed I have not included sunscreen. Most of the sunscreen on the market are actually harmful to your body and have been proven to have a link to certain cancers because of the chemicals that they have in them and the fact that they keep your pores from ridding themselves of poisonous things while you are sweating in the sun. So to make this better for you, I have found you a homemade recipe for sunscreen that I found over at
Wellness Mama.
Natural Homemade Sunscreen Ingredients:
1/4 cup oil (coconut, olive, almond or grapeseed are good-I get mine here)
5 tsp Zinc Oxide (available online or in many stores on the diaper aisle, just make sure it is pure zinc oxide- For those concerned about contaminants or nano-particles, this version has larger particles)
1 TBSP Beeswax or emulsifying wax (I get mine here)
3 TBSP natural aloe vera gel (not the kind with alcohol or propylene glycol- I get mine from Mountain Rose Herbs and my husband also uses it for hair gel)
1/2 cup distilled water or brewed green tea (strained)
2-3 capsules of Vitamin E oil (optional)
10 drops Grapefruit Seed Extract (optional)
Essential Oils or Coconut Extract for scent (optional) [Note: do not use citrus essential oils since they can actually cause burning]
How To Make Natural Sunscreen:
Heat Oil and beeswax on double boiler until just melted.
Remove from heat, and add vitamin E and essential oils.
Put into bowl that will not be used for food, and add zinc oxide powder, set aside.
In small pan, heat water or tea and aloe vera until just warm.
Add the water/aloe mixture slowly while whisking vigorously or use an immersion blender.
Add any additional essential oils or fragrances (except citrus) 
Here are a few other things you should have in your bag.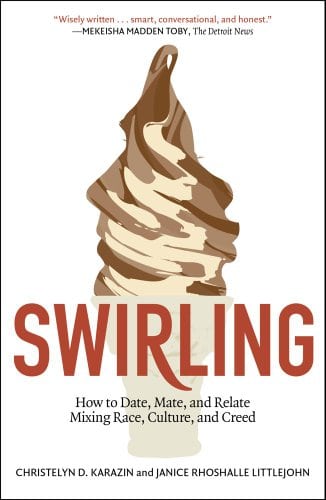 Of course you need to be reading this book. May be a good way to start a conversation on the beach..


A classic read. To make you look all intellectual and brilliant!


This British born half Greek, half Jamaican  folk songstress is making head ways with her music and her sound. It is perfect for the beach. Check her out.
Follow Us On: